Intuitive GRC Software
Navigate the ever-changing risk landscape with Risk Cloud's comprehensive suite of flexible GRC solutions. Get started quickly with pre-built applications or build customized workflows—no coding needed. Solutions include: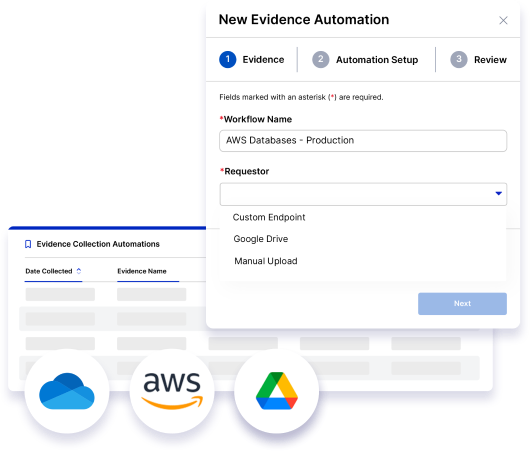 Expand Your Team's Capacity and Automate-Out Audit Fatigue
Compliance isn't optional, but it's also not enough to protect critical assets and build market trust. Optimize your risk and compliance program with automated evidence collection and elevate your team's reputation with:
Evaluate redundant controls and shorten audit cycles
Leverage pre-defined control mappings among 20+ frameworks to reduce redundant work and accelerate time-to-value.
Trusted by the Best and Brightest in GRC
G2 Review
"LogicGate allows me to use trial and error to determine the best processes for my company's various use cases. I am not beholden to the methodology and tool limitations of a vendor; I can build my own methodology and have LogicGate support it seamlessly."
– Matt W, Principal Compliance Analyst
Tackle all of your risk needs in one GRC platform that extends and scales to your organization's unique risks.
An Award Winning Product
LogicGate's Risk Cloud is trusted by leading companies worldwide